Peter Graham – piano (Czech Republic)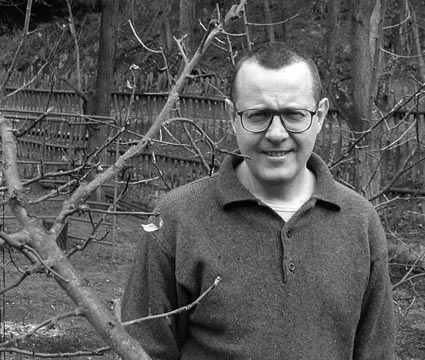 Peter Graham (1952) (pseudonym of Jaroslav Stastny-Pokorny) studied organ at the Brno Conservatory, and went on studying composition under Alois Pinos at the Janacek Academy of Performing Arts (JAMU), also in Brno. After completing his studies, he worked temporarily in quite a number of capacities - as an accompanist at the Conservatory, in theatre, as a music director in radio, as an employee of the Czech Music Fund, as a music school teacher, and as music editor for Czech TV in Brno. 
At present he is employed as a professor at JAMU, Brno, until recently he was artistic director of Exposition of the New Music Festival. His greatest interest, however, is in composition. Graham says of his own music, that it "grows as does timber in a forest", without predetermined plans and goals. He is concerned with creation itself rather than with the cultivation of the personality: " I am what I do." Several of his works have met with success at performances in Great Britain, Germany, Poland, Austria, Italy, Romania, Holland, Sweden, France and the USA. In 1993 his chamber cantata Der Erste gained him second prize in the Musica iudaica festival's international competition for works on texts by Franz Kafka.